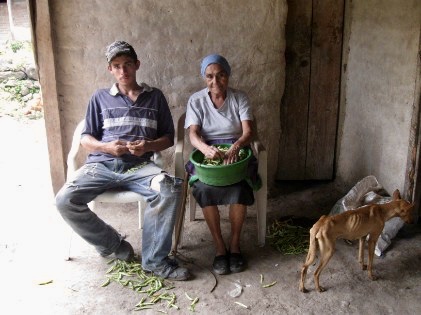 De-shelling 'frijoles tiernos' fresh/tender beans

My mother, Carol Blackmore, is a skilled rug weaver with years of experience. She visited El Ocotal in January 2009 and suggested weaving as an enterprise. With a financial donation from the Triangle Weavers Guild of Chapel Hill, NC, she delivered a rug loom in June. Fifteen of the 28 women cautiously decided they wanted to learn to weave rugs using recycled clothing. In July, I began giving classes every afternoon, two women per week. By the end of the seven-week cycle, the women had learned the basics of weaving, warping, and quality control.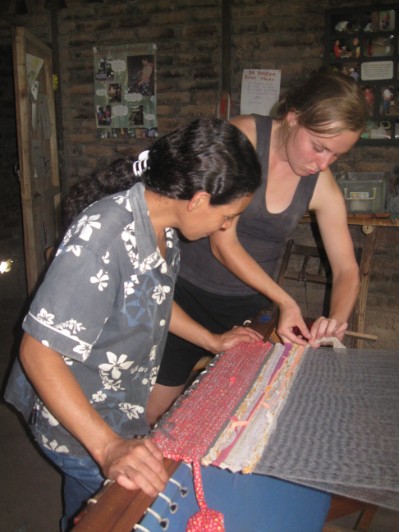 Aura Orozco first learning to weave

By December 2009, all fifteen women were producing small rugs to sell at regional retail craft outlets. The profits provide for previously unaffordable health care, school fees, and basic tools. We have also sold the various products at open house events in the US. These gatherings have connected people in the US with the Nicaraguan women and their families. All proceeds are returned to the group, and a percentage is saved for the construction of an independent workspace and upkeep of the looms.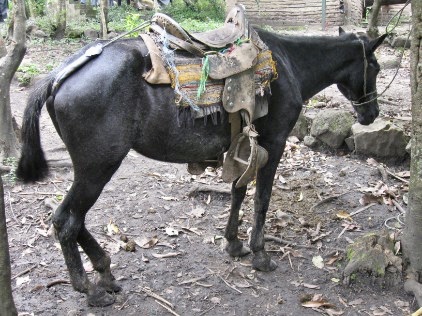 In January 2011, we found the weavers of El Ocotal making full use of the three Union looms but frustrated with the limitations of their workspace, the community building, which had a crumbling cement/dirt floor and flooded during the rainy season. They had purchased land with earnings and had begun to clear it and put up fencing and fence posts to establish clear borders. The women continued saving a portion of their earnings, adding to donations made by groups and individuals in the US, with the hope of one day constructing their own workshop.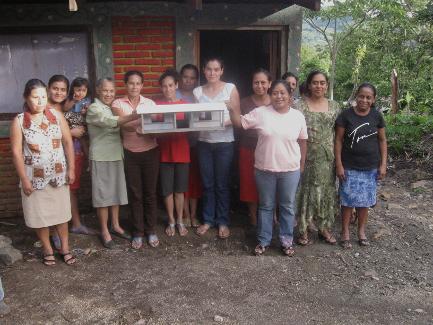 El Ocotal, Nicaragua, a small village of 250 people in the mountains of Matagalpa, is a place of great beauty and great hardship. For the two years of my Peace Corps service, El Ocotal was my home. Life in El Ocotal is tied to the land. When it rains too much, beans and corn are washed down the mountainside, and when it doesn't rain enough, seeds shrivel and die in the increasingly dust-like soil. Yet the people persevere with quiet, inspiring determination. During my service, I developed projects ranging from soil conservation and community micro banks to chicken coops and improved cooking stoves. For the majority of these projects, I worked with the same group of 28 women. The goals were to lessen their dependence on planting and harvesting and to help them gain financial independence.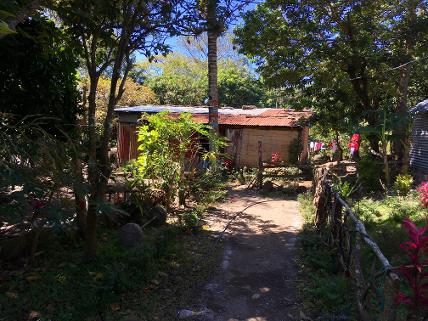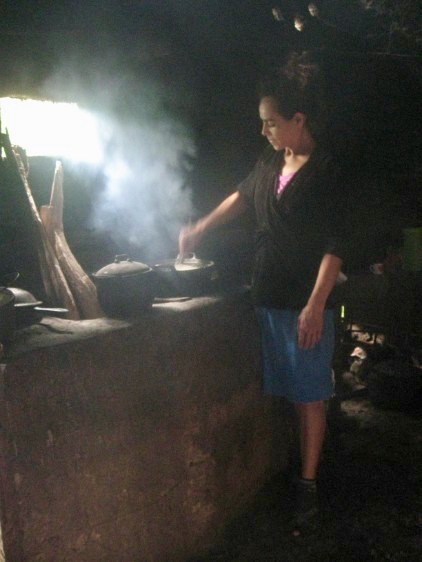 In March, 2010, my Peace Corps service ended, but the weaving enterprise endured. My mother and I continue to provide feedback on materials and quality control. They are still learning small business concerns and refining the aesthetic. In June 2010, my mother and I delivered two more looms donated by the Art League School of Alexandria, VA. We stayed two weeks, offering further instruction and support.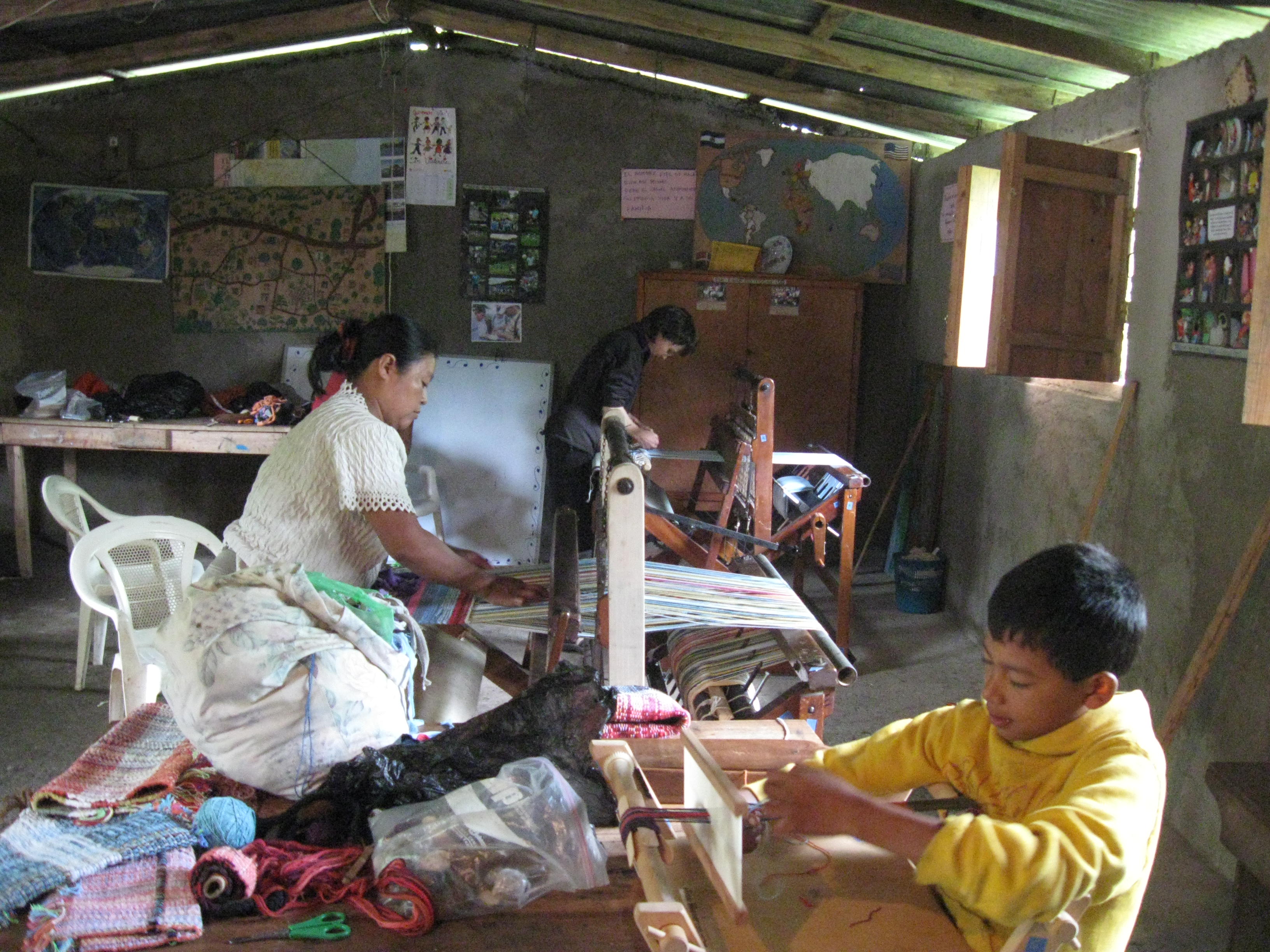 On July 31st 2011 the new weaving workshop was completed with the help of Dave Worden, a teacher at Carolina Friends School (CFS) and a project P.A.C.E grant, administered by CFS ( watch the short film Weaving Success in Nicaragua created by Laura Shmania for the full story!). It was 33 days of hard work by all in very tough conditions. The new shop has a cement floor which is cleaner and much more secure. The workshop has also allowed for increased production and partial employment of additional community members.