The Weavers of Nica Tejidos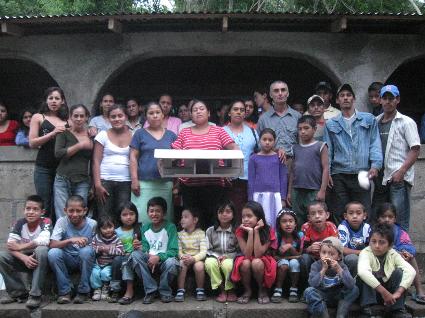 *This picture depicts the women, their families and Dave Worden ( a math teacher at Carolina Friends School (CFS) and Carol Blackmore's partner) celebrating the completion of their new weaving workshop in July, 2011. The building was funded by a grant from CFS and constructed through the hard work of Dave, the weavers, and their families.
Carol Blackmore
Co-founder of Nica Tejidos and Professional Weaver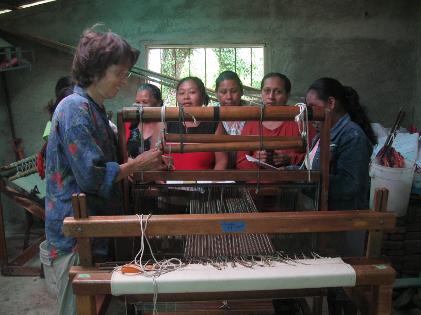 Carol
has been a professional weaver for the past 30 years. She makes her own rugs (
www.crowhillrugs.com)
on a loom that is 10 ft. wide with durable cotton/poly warp and environmentally friendly recycled clothing. Since childhood, she has used fabric to study the interaction of color by looking for combinations that create transparency, depth, and emotional resonance. It is this type of knowledge and experience that Carol has been able to share with the weavers of El Ocotal. Through her they have learned not only how to create a high quality product but also how to begin expressing themselves artistically.In addition to product development Carol helps manage the marketing, sales and outreach in the US.

Nica Tejidos
Current members:
Aleyda Aguilar
Aura Escoto Orozco
Trinidad Castro
Nohemy Mendez
Gladys Orozco
Aura Diaz
Paula Escoto
Juana Rios
Celia Castro

Iveth Cardenas
Argentina Obregon

Haydee Castro
Honorary Members

Hilda Dormus
Esmerita Sanchez

Socorro Escoto
Haydee Luquez
Profiles of each weaver can be found on the 'Profiles of Weavers' page
Ivy Blackmore
Co-founder of Nica Tejidos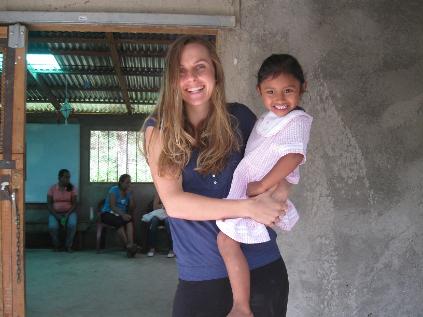 Ivy lived in El Ocotal, Nicaragua as a Peace Corps volunteer from Nov 2007 - March 2010. Ivy's time as a volunteer exposed her to the many inefficiencies and contradictions of international aid and motivated her to gain a better understanding of international project design, implementation and evaluation. She is currently pursuing a doctorate focused on rural socioeconomic development at the Brown School of Social Work at Washington University in St Louis. Ivy primarily supports the women through marketing, sales, communications and financial administration.